Friends,
​More momentum towards #RiseUpOctober to report -- and even more reasons and ways for you to join in making history.  Together, we MUST -- and we CAN -- stop police terror!
Yesterday, the world renown fine artist Gilbert Young generously donated two gripping works of art to #RiseUpOctober, the

 National March in NYC to STOP Police Terror on October 24

.  They will be available for use on social media.

​These prints -- which normally sell for $350 -- will be available to you as a "thank you perk" when you donate $50 or more to the crowd-fund campaign for #RiseUpOctober.
Political activist, writer, poet Kevin Powell

 also call us yesterday.  He and

BK Nation are endorsing #RiseUpOctober.  

BK Nation is "a movement of people from all backgrounds, combining grassroots activism, pop culture, technology, and social media to spark projects and campaigns led by the people, for the people."  We are proud to have them on board!
Meanwhile, families of police murder victims from all over this country 

-- North Carolina, New Hampshire, NYC, Tallahassee, Atlanta, Cleveland, Chicago and Waukegan IL, Fontana and Victorville in Southern California, Stockton and Berkeley/Oakland in Northern California -- joined the latest conference call about bringing 100 families of police murder victims to NYC for #RiseUpOctober.
Let me share just one story with you today.

​
At a stop on my recent speaking tour in California, 
Yohana Flores, daughter of Ernesto Flores, described the horror of making a phone call asking for help for her father, who was having a mental breakdown, only to have the sheriffs come and shoot her father 45 times, 12 times to the head.  
On the conference call, she shared how encouraged she was by the $2,700 which was donated during our event together and discussed additional fundraising she is planning to get herself and many other families to NYC for #RiseUpOctober: selling Stop Police Terror / Rise Up October bracelets, selling tamales, reaching working together with the #RiseUpOctober teams at San Bernardino colleges and at UCLA.  
Watch the video from her.
This courage and determination through excruciating pain is truly inspirational and a standard we should all measure ourselves against.
Today, I ask you to:
Use your social media to share the powerful artwork donated by Gilbert Young and the powerful video made by Yohana Flores (both posted below).
Lets make history together!
Carl Dix
---
---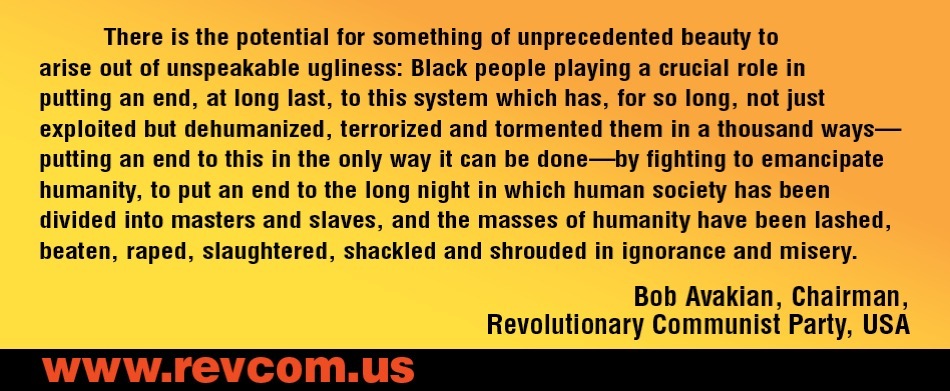 Do you like this post?
---